On January 19, the Kashmiri people are remembering 'Exodus Day'. Thirty years ago, on this very day, Kashmiri Pandits were forced to leave the valley on a large scale. This very painful story of expelling Kashmiri Pandits was written by the terrorists with a bloody pen.
There was a strange atmosphere at that time. In some local newspapers, the terrorists had given advertisements warning the Pandits to leave the valley. They were forced to live as refugees in their own country.
On January 19, Kashmiris celebrate "deportation day", remembering these events. Speaking at the US Congressional hearing, columnist Sunanda Vasistha said,
In Kashmir, the level of ISIS was merciless. Thirty years ago, when Western countries were not even aware of the radical Islamic terror, then Kashmiris have seen all this.
Sunanda recalls how Kashmiri Hindus were asked to leave the valley on the night of January 19, 1990, from some religious places and paths. These voices said that Hindu women can live in Kashmir, but not Hindu men. Sunanda also expresses her displeasure with human rights activists. According to them, these activists did not raise their voice in the right way.
Journalist Rahul Pandita's book- Our Moon has Blood Clots mentions many other incidents including the murder of political activist Tekala Taplu. A film named "Shikara" is also being made based on Rahul Pandita's book.

from the OUR MOON HAS BLOOD CLOTS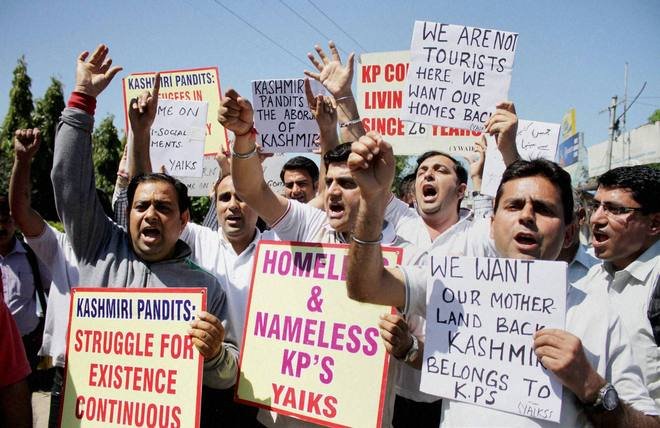 In 2010, the Government of Jammu and Kashmir told that 808 Pandit families are living in the valley then, of which 3445 are members. Financial and other provisions were made to help them. But it proved insufficient.