SANKT PETERBURG, January 18. /TASS/. The one-time payment for the 75th anniversary of the victory in the Great Patriotic War will be 75,000. rubles to each veteran and 50 thousand rubles. rubles to the workers of the rear. This was stated by Russian President Vladimir Putin at a meeting with veterans and representatives of public patriotic associations.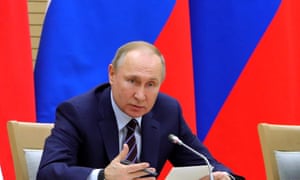 He reminded that usually on the anniversary of the Victory lump sum payments amount to 10 thousand. rubles to veterans and 5,000 rubles each. rubles to the workers of the rear. "But, you know, I got up today, thought about it, too, and while I was driving here, I had a simple, simple idea. We have 75 years of Victory in 2020, so we will – I think it will be justified, and people will understand it – help associated with this date: 75 thousand. rubles will be given to veterans of the Great Patriotic War and all the categories equated to them, and 50 thousand. "The workers of the rear," the head of state said.
Putin also expressed hope that in preparation for the celebration of the victory anniversary across the country, both at the federal and regional levels, a series of events related to the support of veterans will be implemented. "I look forward to the work of volunteers, we have young, interesting and very talented guys who are looking for a variety of forms of support for veterans," the president said.